A system which engages everyone
No more paper-based value chain mapping. No more incomprehensible Visio diagrams. Isoma enables the whole business to contribute to value creation in a way that everyone understands.
In November 2017, a survey of over 25000 senior managers1 found that 25% listed "a need for end-to-end business transformation" as their critical challenge for 2018/19. A further 20% cited a need to meet the rapidly changing demands of their customers as their priority.
In other words, both groups saw the need to create new value and to do so quickly – before their customers sought alternative supply elsewhere.
Isoma enables just such rapid value discovery. Indeed, using Isoma, a source of new value can be identified and its delivery means created in just 90 days.
Isoma: a system which engages everyone.
Isoma enables a new source of value to be identified and its delivery means created in just 90 days.
Our Isoma BMS has enabled us to achieve a gold supplier rating with Boeing, and to consistently grow our business at 6-7% pa.
Paul Spencer, Site Director, Meggitt plc, 2019
Harmonise your acquired and merged operations
Isoma enables an organisation to rapidly harmonise and energise two newly merged or acquired organisations and enable them to operate as an effective whole, much quicker than by any other means.
It does this by unifying the joint operations, engaging the new, joint teams, modelling any inherent risks and resultant costs, improving operational effectiveness, managing regulatory requirements and building competitive advantage. No more delayed profits through ineffective operations. Isoma enables new joint entities to hit the ground running.
Isoma: a system which engages everyone.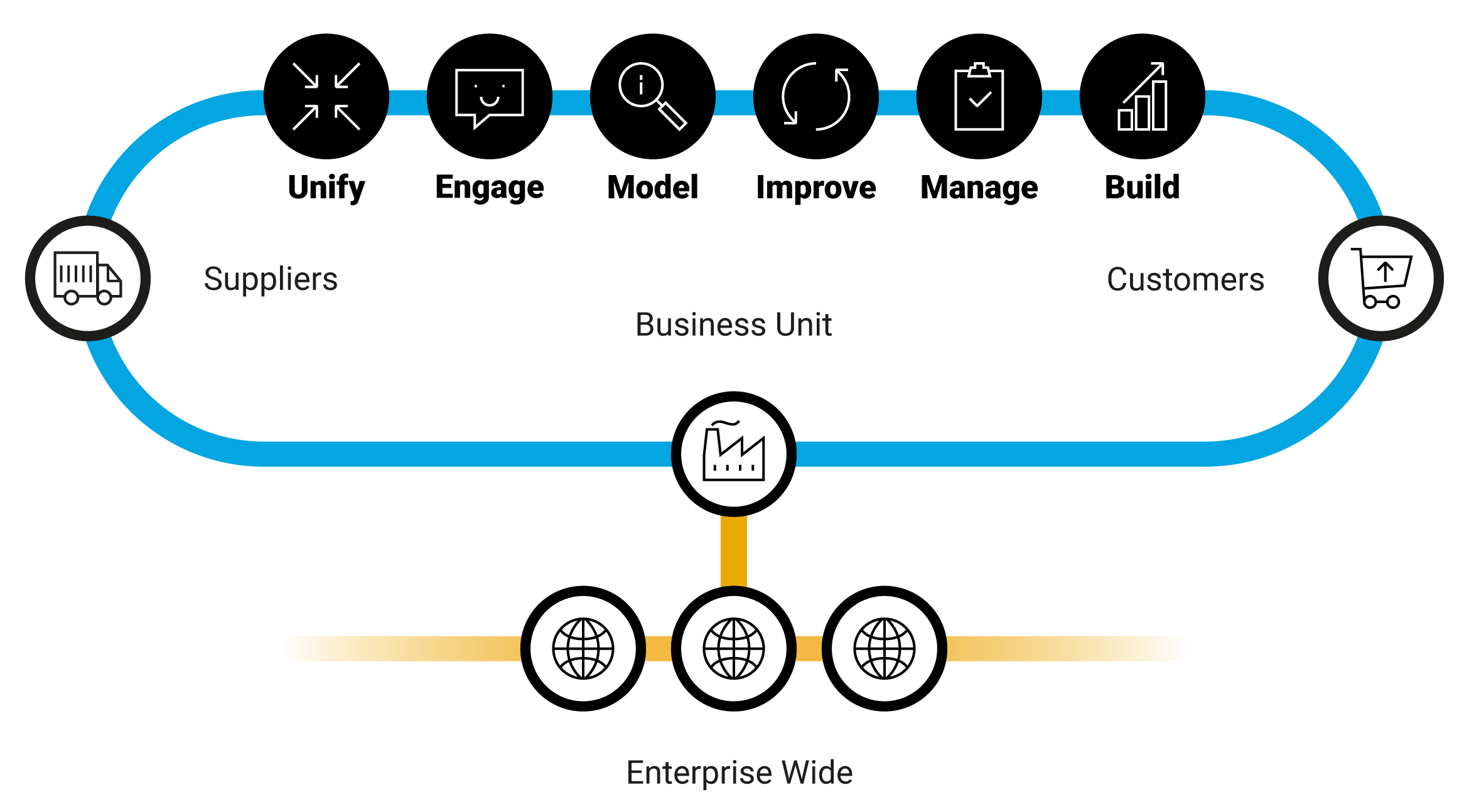 Unify your operations. From documents, to process, to supply.
Engage your people in business transformation and operational excellence.
Effortlessly model opportunities, costs and risks.
Continually improve your entire organisation and its supply chain.
Manage all your standards and certifications in one place.
A system that scales to control risks and lower costs.
Increase your competitive advantage and customer value.
Share common process, knowledge and data with supplies.
A single point of a focus which breaks down departmental barriers.
One system unifying the Enterprise which shares common process and data.
In acquisitions, Isoma enables the best of the old processes to be seamlessly transferred to a new Business Management System so that operations in the new entity are able to start immediately.
Isoma: a system which engages everyone.
After just 30 days to create your Business Management System, Isoma enables an overnight launch in your newly acquired business.  Imagine: zero to hero in just 30 days!
In mergers, Isoma enables the common or most operationally critical processes to be identified in both parties and quickly merged into a new Business Management System which contains the best of both organisations.
Isoma: a system which engages everyone.
See up to 35% reduction in operational costs
Up to 50% higher customer satisfaction