Cost reduction in core processes
Cost reduction in supporting processes
Cost reduction in Audit processes
Get down and dirty. Reveal and remove the hidden rocks beneath the surface.
Isoma reveals and removes invisible costs
Isoma Analytics prevents this by enabling those invisible or hidden costs to be revealed, reduced and eradicated. Through our partner-led cost reduction programmes, it is not uncommon for Isoma to reduce value stream or core process costs by 15% and supporting process costs by 35%.
We also have a specific Isoma module which reduces the costs of compliance audits by up to 60%. Called Isoma Auditor, it uses sophisticated and secure data exchange to drastically reduce the time and cost of information sharing between suppliers, their customers and their auditors.
Tune-up your entire business with Isoma.
Demonstrate the commercial impact of Quality
Download our free white paper to discover how to inspire a Quality culture
Download here
Reduce supply chain waste
Supplement Lean.  Remove persistent supply chain issues with a purpose-built SCM system.
Isoma supplies the solution
Isoma Supplier enables businesses to work with each of their suppliers, irrespective of location, to identify and remove the causes of supply chain waste.
The results are remarkable. Using Isoma Supplier, it is not unusual to reduce reworks, returns and repair rates by 25% in as little as 20 days.
Tune-up your entire business with Isoma.
Reduction of reworks, returns and repair rates
Optimise your entire organisation
Go wide. Connect all parts of your organisation to create a much more effective whole.
Isoma unifies your whole organisation
Through its use, businesses become more competitive and quicker to change; their workforces become more energised, risks reduce, costs fall and their results continually improve.
There's no need to take our word for this. Just look at our clients and their success stories or better still – try it in your organisation. Through our global partners we run proof of concept projects around the world. Just get in touch and we can take it from there. Tune-up your entire business with Isoma.
Once you've achieved your excellence goals in one part of your organisation, Isoma Enterprise allows you to easily and quickly scale them up across a Division or your entire Group.
Using Isoma, it can take as little as 40 days to build an exemplar management system in one part of your organisation and a matter of days to share that, in different proportions, across the rest. The result is scaled-up effectiveness, efficiency and operational agility achieved more rapidly and effectively than by any other means.
Tune-up your entire business with Isoma.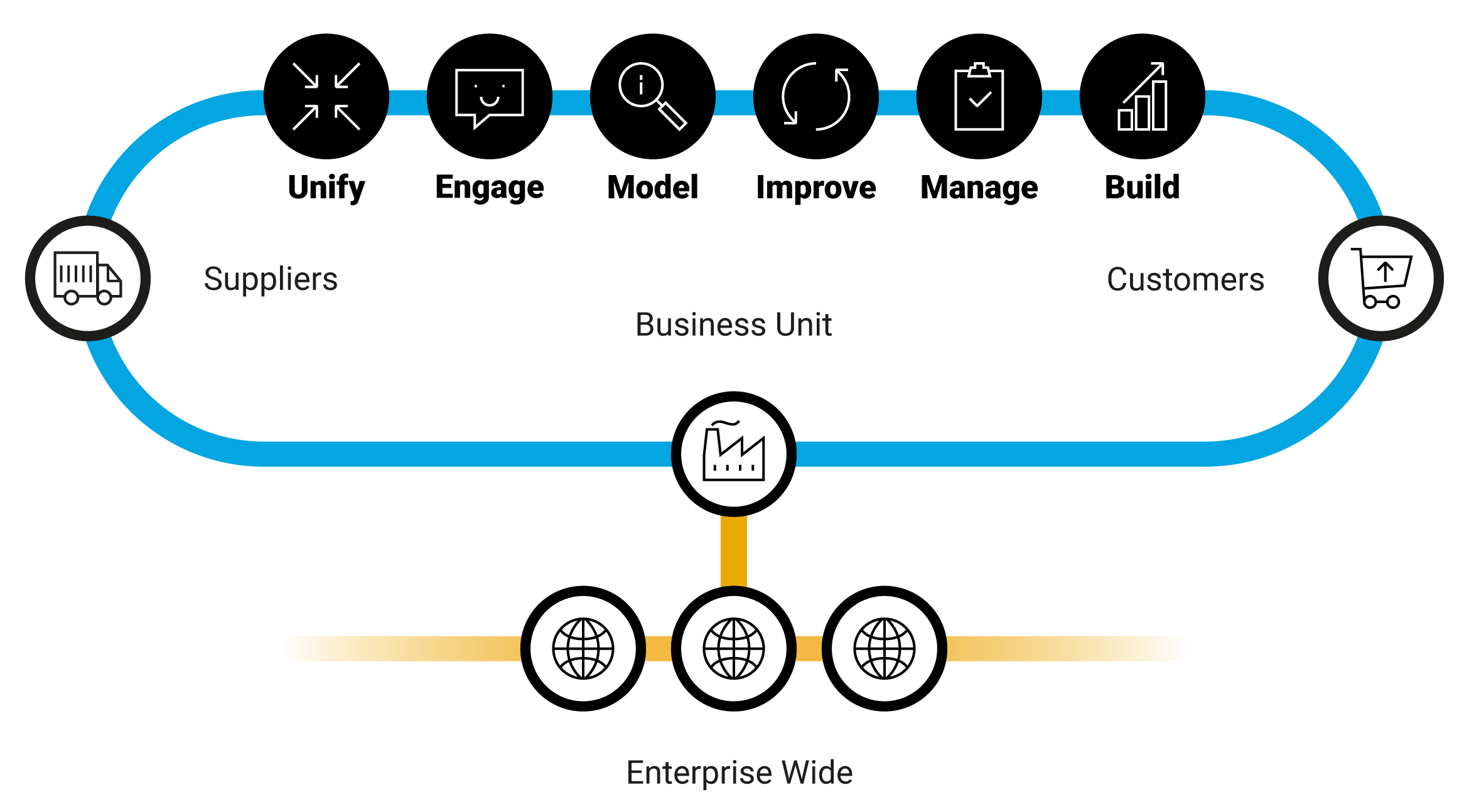 Unify your operations. From documents, to process, to supply.
Engage your people in business transformation and operational excellence.
Effortlessly model opportunities, costs and risks.
Continually improve your entire organisation and its supply chain.
Manage all your standards and certifications in one place.
A system that scales to control risks and lower costs.
Increase your competitive advantage and customer value.
Share common process, knowledge and data with supplies.
A single point of a focus which breaks down departmental barriers.
One system unifying the Enterprise which shares common process and data.