The light blue crew of Cambridge crossed the line on Saturday in just 17 minutes and 51 seconds to take a resounding victory in the 164th Boat Race. Individually, both teams were made up of awesome athletes; particularly James Letten, the powerful 24-year-old Cambridge classics student who at 6ft 10in is the tallest oarsman ever to compete in the Boat Race.
But what gave them the edge? Afterall getting a student to make their bed is a challenge for most parents, so getting eight guys to swing four-meter long oars at 36 strokes a minute and stay afloat, requires something special.
It's not how hard you work, it's how hard you work together…
This high-performance team kept the end game in sight and knew the ultimate objectives of their work. They had a clear picture of the goal and aligned both process and effort to cross the line three boat lengths ahead of their competitors.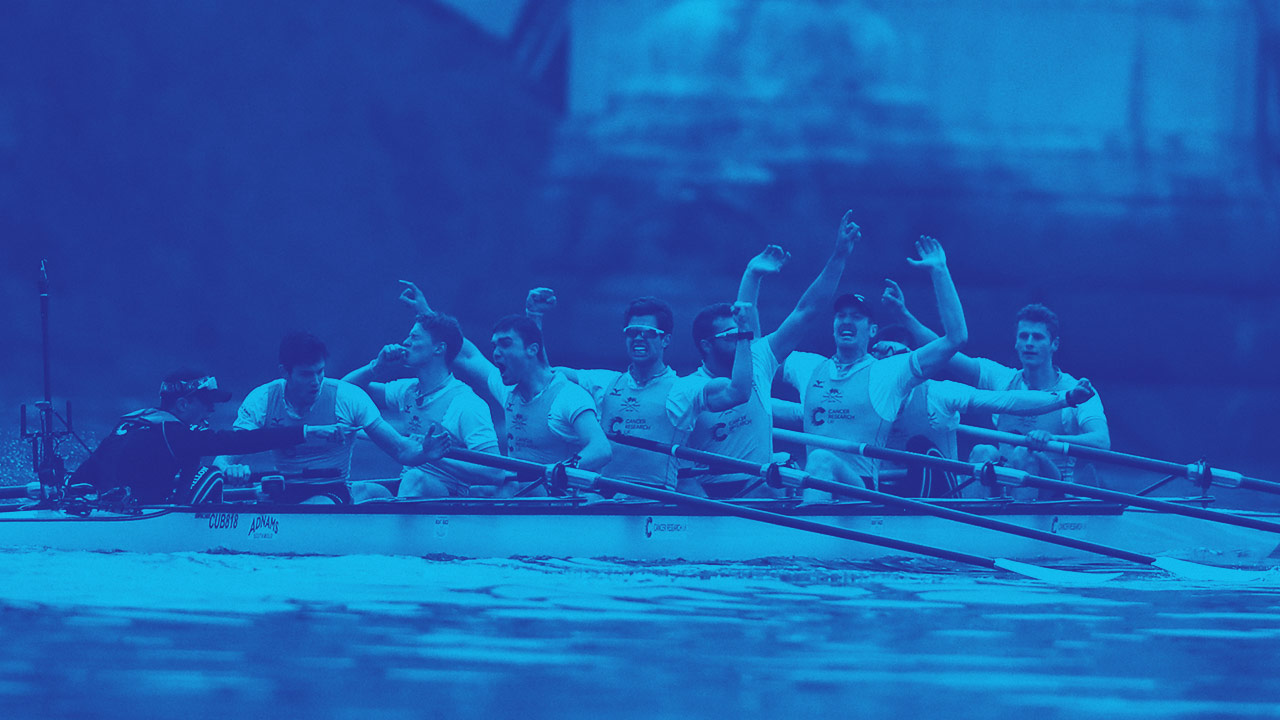 Cambridge Men Complete Clean Sweep in The Cancer Research UK Boat Race 2018
Their faster boat and winning performance came down to balance. Balanced weight, timing, and balanced power. These guys knew that collaborating and pulling together, rather than pulling harder was the key to perfect balance and perfect timing.
In a competitive commercial landscape, winning teams know that power and performance are an output of collaboration and coordination, not a sum of individual exertion. Understanding how their individual contribution impacted on the outcome, and staying mindful of what their teammates were doing, while staying in sync was essential to their victory on Saturday. And when protestors set off orange flares at Hammersmith Bridge, they were able to react quickly, remain coordinated and stay on target.
If you're looking to harness the power of your people to drive quality and commercial performance; to connect them to your vision and value stream… empower them to coordinate and collaborate… and maximise their contribution to your commercial performance, discover the Isoma Business Transformation System. Visit our website here or call +44 (0) 113 366 2091